The 2023 TURN Offroad Catalog
Introducing Turn Offroad – Performance offroad products for your 2021 Ford Bronco. Tested and proven trail gear designed to protect and improve performance and value to your Bronco for many years and miles of whatever nature can throw at you.
View & Download the 2023 TURN Catalog
featured products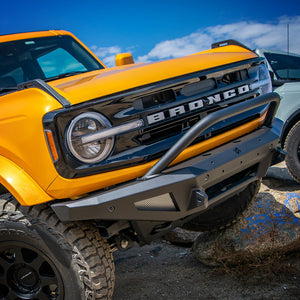 FB1-M1 Front Bumper
Turn Offroad's front bumper was designed and tested with heavy trail use in mind. It provides maximum clearance, protection, and airflow and with a range of available accessories.
view front bumper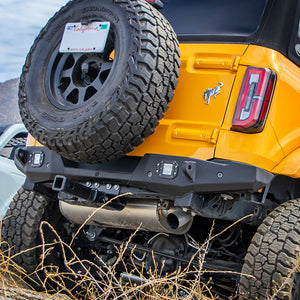 RB1-M1 Zero Series Rear Bumper
Turn Offroad's Zero Series rear bumper was designed and tested to provide maximum protection and to sit higher and tighter than any other bumper on the market.
view rear bumper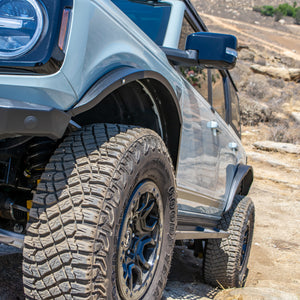 FD2-M1 Bronco Fender Flares
These fender flares were designed to provide more protection than the OEM plastic fenders and have a narrow profile to help squeeze through tight trails.
View fender flares
How it all started...
Turn Offroad was established with a singular focus on the 6th generation Ford Bronco, envisioning it as the centerpiece of their enterprise. With a lineage of crafting offroad components spanning generations, the McMath family's passion for this domain led Founder Cole McMath to embark on a new venture upon catching a glimpse of Ford's forthcoming Bronco iteration. Thus, Turn Offroad came into existence.
Ever since its inception in 1966, Ford's original All-Purpose Vehicle has captivated our attention. Throughout the years, the Ford Bronco has earned a legendary status as a vehicle purpose-built for offroad triumphs, and our dedication lies in creating products that embody and uphold that distinguished reputation.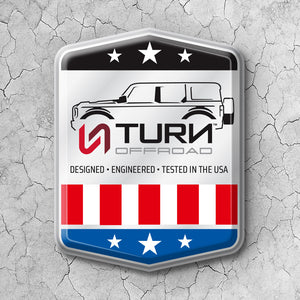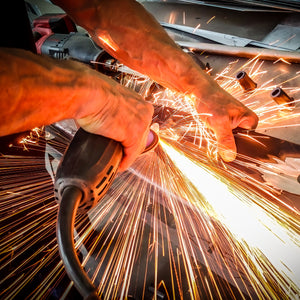 It's all about experience!
Every product manufactured by Turn Offroad undergoes thorough testing by industry experts before being made available for public sale. Our meticulous research and development process ensures that each product is fully functional and user-friendly. This process encompasses multiple steps, including 3D scanning, prototype production, installation, and comprehensive field testing that closely mimics real-life conditions. It is this rigorous approach, combined with our extensive background and experience within the off-road community, that sets us apart from our competitors.
Unlike many other companies, our testing methodology encompasses three distinct categories of product usage. The initial and most rigorous phase involves trail testing. We actively take our products to trails located in Southern California, Utah, and Arizona, using them in real off-road scenarios. By deploying our products on these demanding trails, we can rigorously evaluate their performance and durability.